NEW
2021 Calendar
with Daily Scriptures.
14"x11" wall calendar with scenic views of beautiful Israel and daily Scriptures for encouragement and memorization.
$11.36Available in KJV and WEB
Includes:
• Monthly Scriptures - Click here to learn more
• US Federal Holidays
• Main Christian Holidays
• Main Jewish Feasts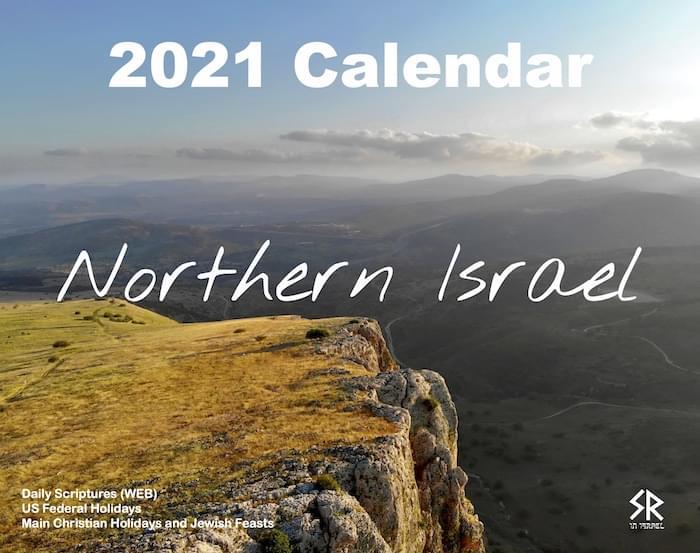 No Markup
We have $0.00 markup on sales and make no profit on this. You are paying only the cost of printing and shipping. Merry Christmas!
Monthly Scripture Themes
Each month has a scriptural theme. Below you can find the themes titles and description for each month.
January "

a new beginning...

"
This is the first month of the year and thus the Scriptures in this month are all about new beginnings.
February "

there's no greater love than...

"
As the world celebrates Valentines the day of love on Feb 14th, we focus on true love and what it means scripturally.
March "

hope does not disappoint...

"
The month when Spring begins we focus on Hope.
April "

through the valley of the shadow of death...

"
Month of April holds Palm Sunday, Good Friday, and the Ressurection Day, and so the Scriptures in this month focus on encouragement in trial.
May "

a wise man once said...

"
The theme for this month is wisdom.
June "

let's get to work...

"
June is the time of wheat harvest, and thus the scriptural theme is work.
July "

what did Jesus say?

"
This month we focus on the sayings of Jesus.
August "

when in Rome...

"
This month's theme is the book of Romans.
September "

let there be light...

"
The theme for this month is Light.
October "

let us draw nearer...

"
The scriptural theme for this month is self-reflection, repentance, and drawing nearer to the Lord.
November "

count your blessings...

"
November is the month when we gather with families on thanksgiving and count our blessings, and so the scriptural theme is blessings.
December "

the best is yet to come...

"
The theme of this month is end times and eternal life.
---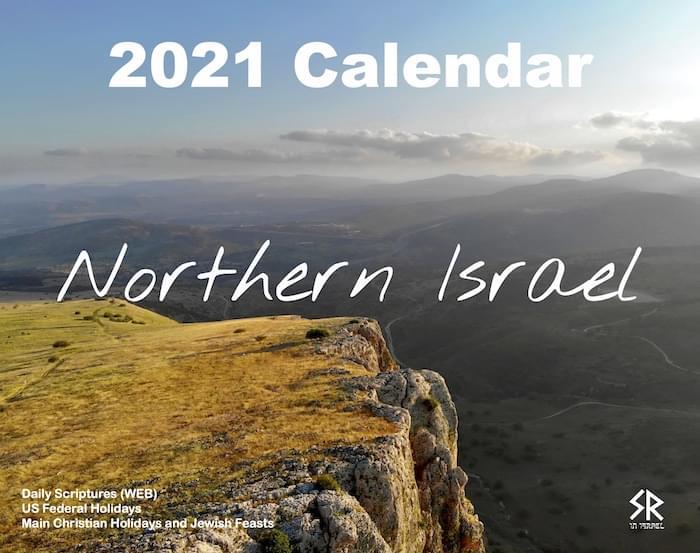 Printing and shipping is fulfilled by MagCloud.com