NEW
2024 Calendar
with Daily Scriptures.
14"x11" wall calendar with scenic views of beautiful Israel and daily Scriptures for encouragement and memorization.
$11.62Available in KJV and WEB
Includes:
• Daily Scriptures - Click here to learn more
• US Federal Holidays
• Main Christian Holidays
• Main Jewish Feasts
• Mini Calendars for previous and next months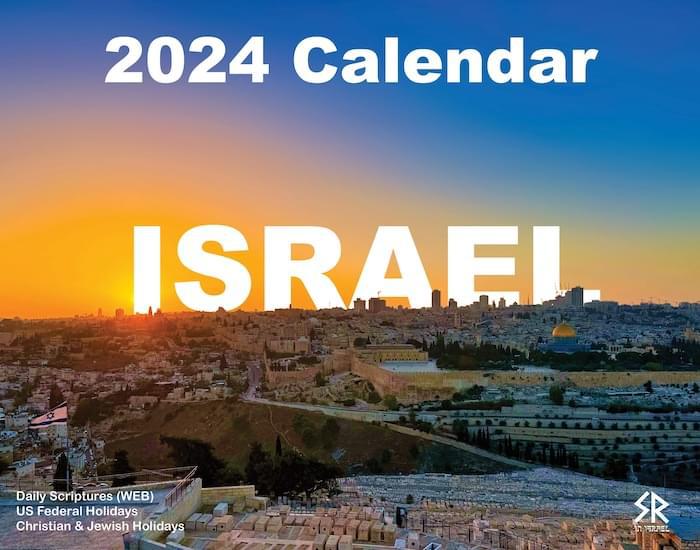 No Markup Commitment
We have set a minimum of $0.00 markup on sales so that everyone can afford to put scriptures on their walls. You are only required to pay the cost of printing and shipping.
Optional: Add Tip
You can now add a tip to your order during checkout to help us cover the expenses to produce this calendar and support the channel.
Monthly Scripture Themes
Each month has a scriptural theme. Below you can find the themes titles and description for each month.
January "

Apples of His Eye

"
A collection of verses that show God's love and care towards us.
February "

Jesus

"
Instances when Jesus appears in the Old Testament.
March "

Speaking to One Another in Psalms

"
A month of scriptures from the Psalms.
April "

Nothing but the Blood

"
A collection of verses about our redemption through the blood of Christ.
May "

Free

"
Verses about spiritual freedom and liberation from sin through Christ.
June "

After His Own Heart

"
Scriptures on living in alignment with God's will, akin to King David.
July "

The Word of God

"
Focus on the power and truth of God's Word in guiding believers.
August "

Not a Coincidence

"
Verses which have the same number for chapter and verse.
September "

Rise and Shine

"
Verses about the great men and women of faith who rose early to serve God.
October "

Guard your heart

"
Scriptures on protecting one's heart and maintaining spiritual purity.
November "

Amazing Grace

"
Celebration of God's transformative grace and the gift of salvation.
December "

Numbered Days

"
Redeeming the time and focusing on Kingdom work.
---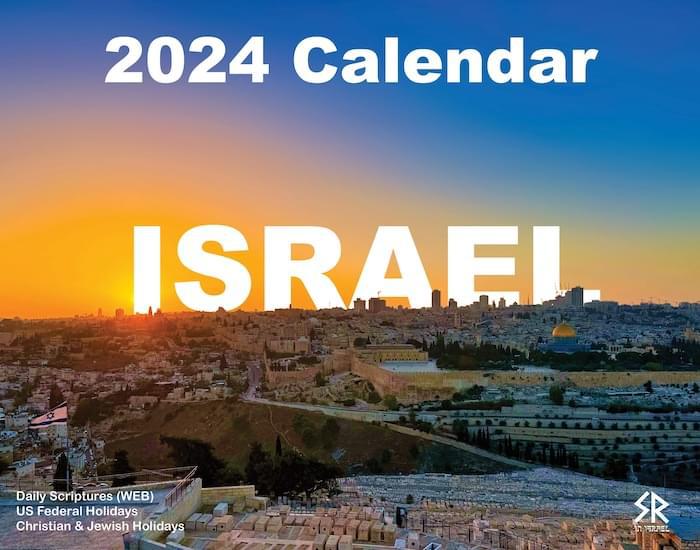 Printing and shipping is fulfilled by MagCloud.com