NEW
2023 Calendar
with Daily Scriptures.
14"x11" wall calendar with scenic views of beautiful Israel and daily Scriptures for encouragement and memorization.
$11.62Available in KJV and WEB
Includes:
• Monthly Scriptures - Click here to learn more
• US Federal Holidays
• Main Christian Holidays
• Main Jewish Feasts
• Mini calendars for previous and next months NEW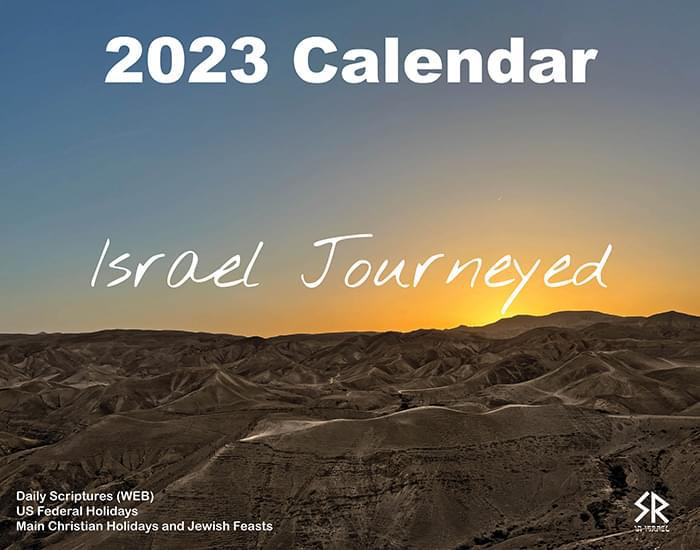 No Markup
We have $0.00 markup on sales so that we do not profit from this. You are paying only the cost of printing and shipping. Merry Christmas!
Monthly Scripture Themes
Each month has a scriptural theme. Below you can find the themes titles and description for each month.
January "

Remember your Creator

"
Let us begin this year by setting our eyes on the One who holds every matter in His hands.
February "

Walk worthy

"
Because the Lord is Worthy of it.
March "

The Great I AM

"
A collection of the I Am's of the Lord both in the New and Old Testaments.
April "

What a Savior

"
The very Great I Am is the one who left His throne to be a ransom for our sins.
May "

My strength is from You

"
An encouragement to be strong in Him because He has already given us the strength we need.
June "

On the Mount with Him

"
A collection of verses from Jesus' sermon on the mount.
July "

God Almighty

"
A collection of the wonderful attributes of our God.
August "

In Christ Alone

"
A collection from the Epistles that tell who we are and what we can do in Christ.
September "

More than minor prophets

"
The major words of the Old Testament short written prophets' books.
October "

Treat someone better today

"
Verses from the Epistles that challenge us to treat each other better.
November "

Always rejoice

"
Encouraging verses to keep us rejoicing no matter the circumstances.
December "

Waiting on Him

"
A collection of verses to encourage us to wait on Him and hope in His coming.
---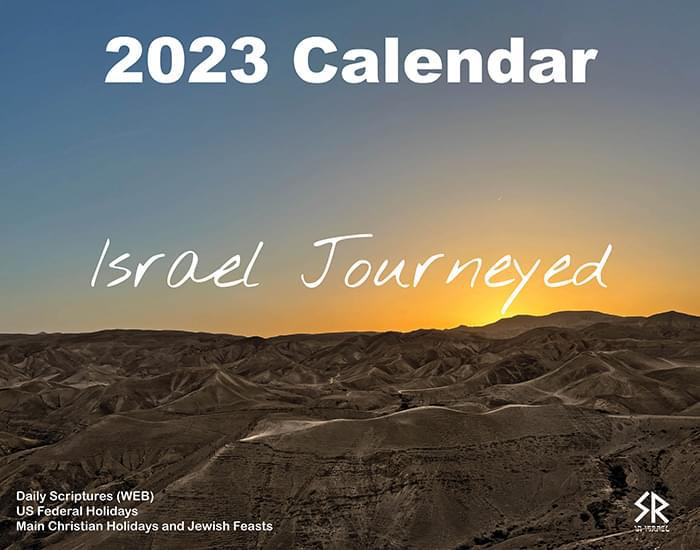 Printing and shipping is fulfilled by MagCloud.com