NEW
2021 Calendar
with Daily Scriptures.
14"x11" wall calendar with scenic views of beautiful Israel and daily Scriptures for encouragement and memorization.
$11.36Available in KJV and WEB
Ps. We have $0.00 markup on sales and make no profit on this. You are paying only the cost of printing and shipping. Merry Christmas!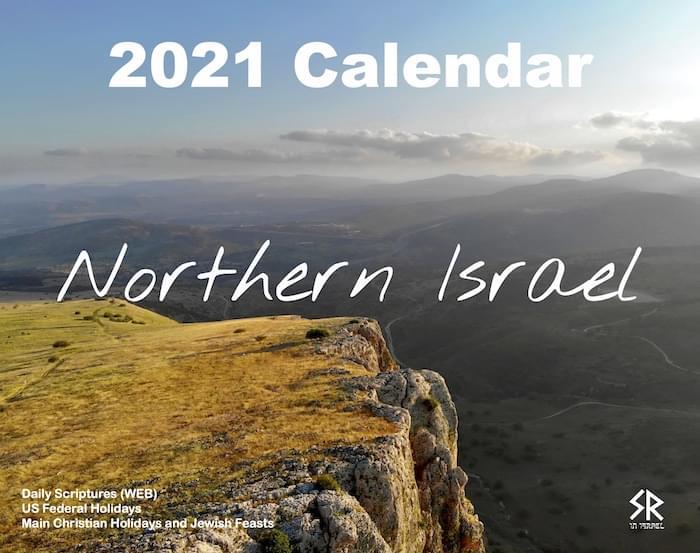 Click here to see all pages
The Map of Sergio & Rhoda in Israel
Explore the map below to see all of the sites in Israel which we have made a video about. Click the icon to see the location details and watch the video about it.
Stay up to Date
Get notified when we add new locations, release new videos, or have cool information to share with you about Israel